This week I thought I'd do a home decor edition for Pinterest Friday! I was going to do a living room edition but I am struggling to find pins that capture what I actually want it my house... which is ridiculous considering I can always find something I like! I am loving looking through shops at the moment at all the little bits & bobs I can put into my home (as you can probably tell from yesterday's
post
) and so here you go....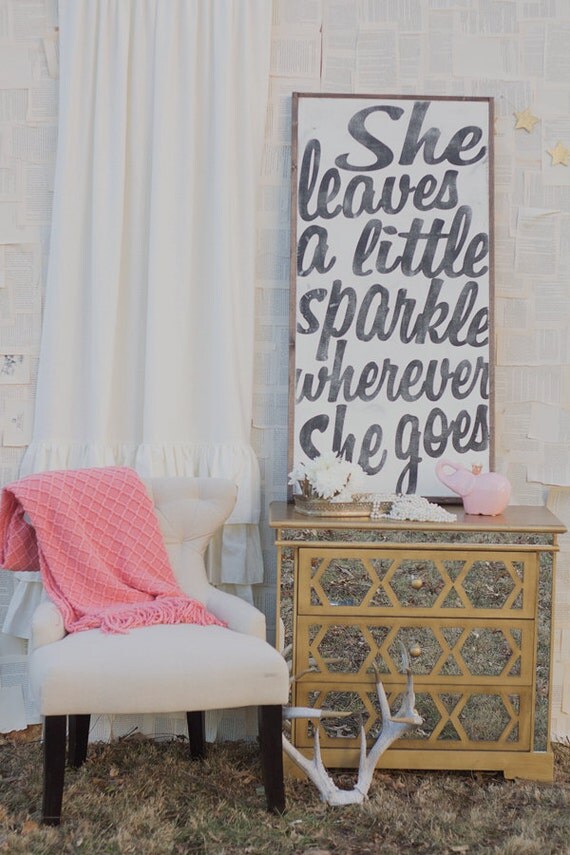 Oh I love this sign and I love this saying... I really like the idea of a carefree girl dancing through life leaving a little sparkle wherever she goes... I found this one on TheHouseOfBelonging's
Etsy Shop
so make sure you head there and check them out! I think if I ever have a daughter I'd like this sign in her bedroom, to remind her that if she chooses she can leave a trail of goodness and happiness behind her.
I love these curtains! They are so simple yet look so great! I love how chic they look... at the moment I really want to add more patterns to our home to add a bit more dimension and this would help a lot!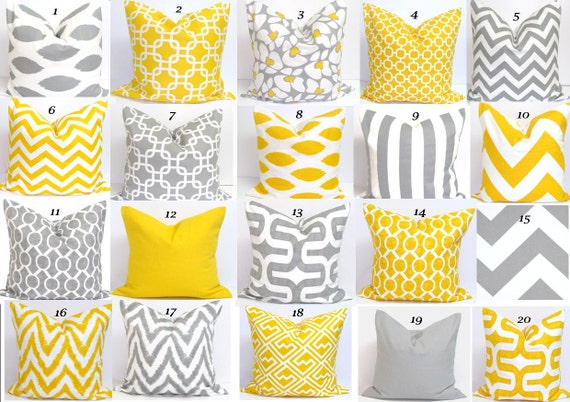 Oh yellow & grey cushions how I love you... these are so beautiful and right down my alley at the moment! They are from ElemenOPillows'
Etsy Shop
so make sure you check them out too! These would look awesome on a grey couch which is exactly what I want to get for our home!
That's it for this week.... you know those days where you don't feel like working or writing you just feel like sitting out in the sun? Well today's that day. Let me know what you having been pinning lately or some home decor pieces that are worth checking out! Have a fantastic weekend and take care of yourselves!